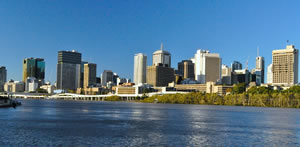 Grand Final Day Brisbane will be alive with interest in the AFL and NRL Grand Finals. It's a weekend of footy celebrations and time to get together with friends and ask will your team win?
Brisbane is a gorgeous city to find somewhere to take in the nations football game finals. Both games are on TV live and most venues will be tuned in.
To make it special we have some super Brisbane ideas to help plan your sunny Queensland Grand Final Day.
Grand Final Day Brisbane Ideas 2024
With Brisbane enjoying NRL and AFL success thru the years this city is always keen to celebrate the different codes Grand Finals. There's always plenty to do in Brisbane and surrounds in Spring time. And many of these Brisbane venues will have the Grand Final live and loud on large sports screens. Where will you watch the Grand Final? So make sure you get out and about with family and friends to cheer.
Grand Final Weekend for AFL and NRL

Gather your crew and head to the Regatta to catch all the action of both the AFL and NRL Grand Finals LIVE and LOUD! With Order to Table you wont miss a second of the play. It's sure to be a thrilling Grand Final Weekend. No Bookings required.

AFL & NRL Grand Finals LIVE & LOUD

Website

|

Email

AFL and NRL Grand Final Days

Enjoy the fun of the AFL and NRL Grand Finals at Darling and Co. Giant screens. Book a spot

LIVE & LOUD in the Main Bar

Website
As well as the feature Grand Final Day events in Brisbane we also have a summary of things to do to celebrate Grand Final Day for all. Ideas to kick some goals to.
Brisbane Grand Final Day Things to Do
Cruises on Brisbane River, restaurants and hotels and even concert. There is something for everyone even if you are not interested in AFL or NRL.
| LOCATION | VENUE | EVENT | COMMENTS |
| --- | --- | --- | --- |
| Brisbane | Regatta Hotel | AFL and NRL Grand Final Weekend | With Footy being an Aussie cultural icon get down riversdie to the Regatta for all the celebrations all weekend. |
| Herston | Victoria Park | Fun times this Grand Final Weekend | A game of family Putt Putt will help settle the nerves if you are nervous about your teams chances in the finals. The screen will have the big games on. You'll be kicking goals. |
| Brisbane River | Sail Australia | Footy Finals | Get on the Brisbane River for the footy finals. Give the Sail Australia team a call and see what options for your Footy cruise to celebrate all the goals. |
| Eagle St Pier | Sake | Japanese Cuisine | If you team is not in the footy finals and you just want to get out and about. Try the fabulous Japanese cuisine at Sake! |
| Woolloongabba | Brisbane Brewhouse | Grand Final Day Sports Screens | Watch all the big games on the sports screens while you enjoy a refreshing drink or two this Grand Final Day. |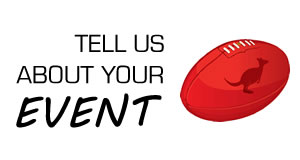 Spring in Brisbane just kicks more Big Day Goals
Brisbane in Spring is gorgeous and the Brisbane River reflecting on the warm Queensland sun is enough to get you thinking about being out and about. A Melbourne Cup Day Lunch is a great time to get a table of friends together. You are definitely on a winner by planning your Melbourne Cup Day in Brisbane.
News alert Brisbane. NYE party celebrations are coming together and the party is under 100 days away. Make sure you are across all the Brisbane New Years party ideas and start to get your party plans started.