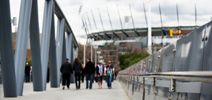 Grand Final Day 2021 for the AFL is to be held on the Saturday 25th September and the NRL Grand Final will be held on Sunday 3rd October. The AFL Grand Final will be played at the Perth Optus Stadium. The NRL Grand Final will be in Brisbane. Both these footy events are celebrated all around Australia as people gather together. These special Big Days are known as Grand Final Day but there is also a lot of special events on during Grand Final Week.
Whether it's at home or time with friends at home around the BBQ or at a hotel or pub or restaurant, or maybe a night out in the city over your Grand Final weekend, we've got options to help your planning. Where will you be watching the big games. In 2021 a lot of compromises have been made but it's still going to be Grand Final celebrations!
Grand Final Day Latest News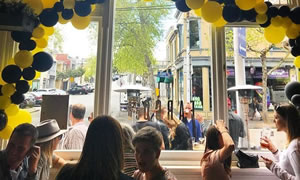 The latest news on Grand Final Day for our national games.
September 17, 2021 - Melbourne will play Western Bulldogs for the AFL Premiership at Perth Optus Stadium on Saturday 25th September
August 29, 2021 - 6 teams left in AFL Premiership race
August 29, 2021 - Where will the AFL Grand Final will be played on Saturday 25th September?
August 28, 2021 - The NRL Grand Final will be played on Sunday 3rd October in Brisbane!
August 20, 2021 - Decisions are coming for the details of the AFL grand final!
July 1, 2021 - Lots to discussion on where the AFL and NRL grand finals will be held!
Grand Final Day Weekend
Great things for the Grand Final weekend including Grand Final Day Eve and the Grand Final Day, or if you are staying in, checkout our other options.
Grand Final Day Events
It's going to a huge Spring Big Days weekend with lots of things to do. If watching the big games is your go, then they will be best viewed with great TV screens and atmosphere. These fabulous venues certainly provide all the ingredients for that. Have a great Grand Final Day!
Spring Sales are in force. Can you find a Grand Final Day bargain?
Sale suggestions over the Sping period. Spring Sales Specials galore! Click for more info